10Mbps TNC - S53MV
In this page the 10 Mbps TNC developed by S53MV Matjaz Vidmar will be shown.
It is based on Motorola 68000 CPU and Infineon 82532 dual-SCC.
Take a look to an introduction about this project in Slovenian language!

Download the 68k BIN firmware or, if you prefere, download the 68k ASM source.

All images below can be enlarged just clicking on them.

Also, you can hear my relation, in MP3 format, about 10Mbps TNC and 5.7GHz UWBFM radio.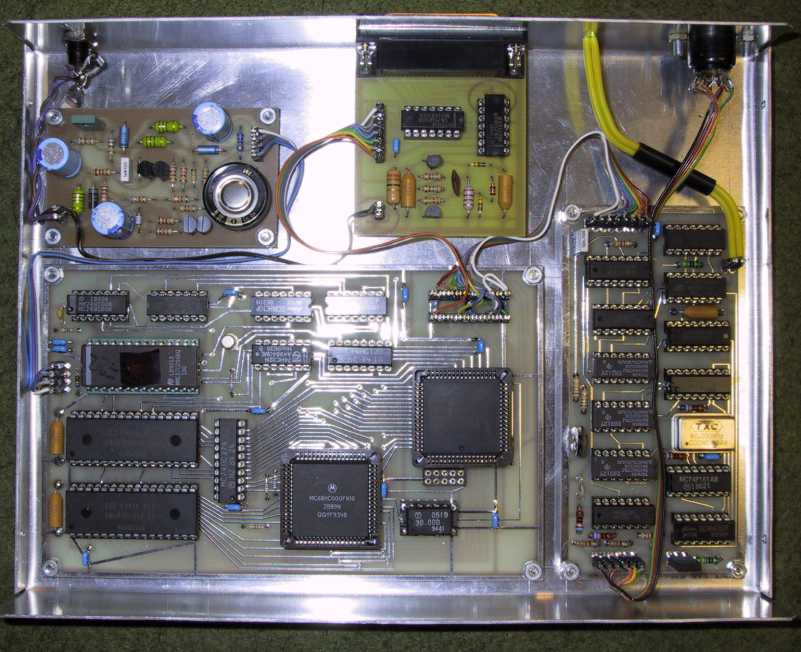 10 Mbps TNC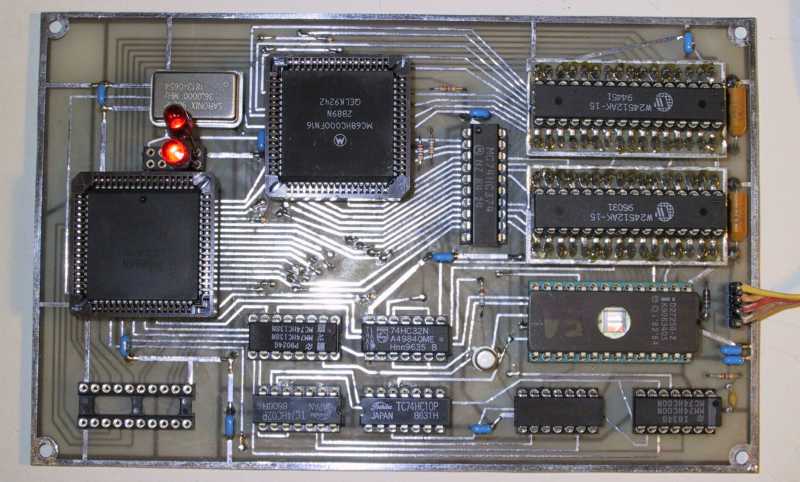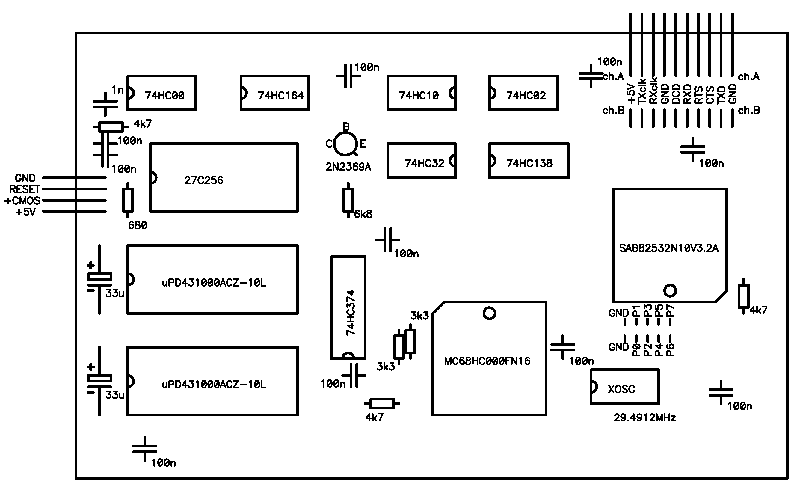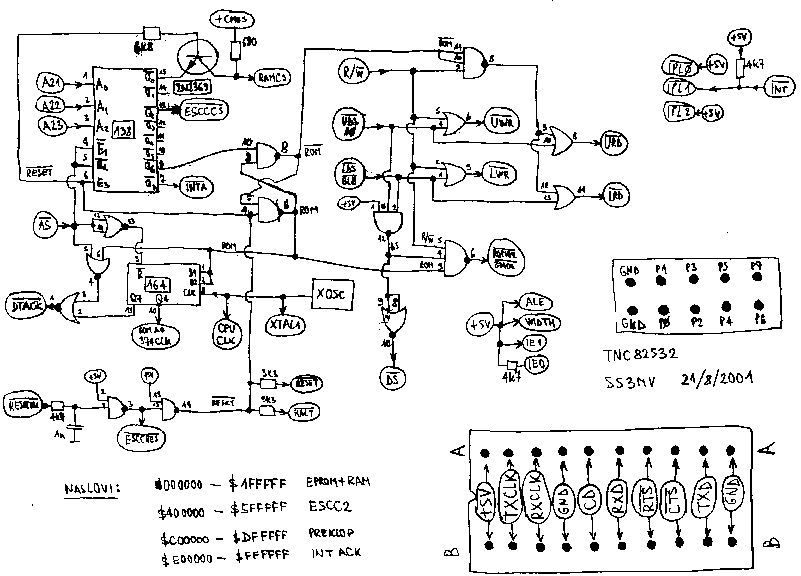 PCB layout
|
PCB component layer
|
PCB solder layer
10 Mbps scrambler/syncronizer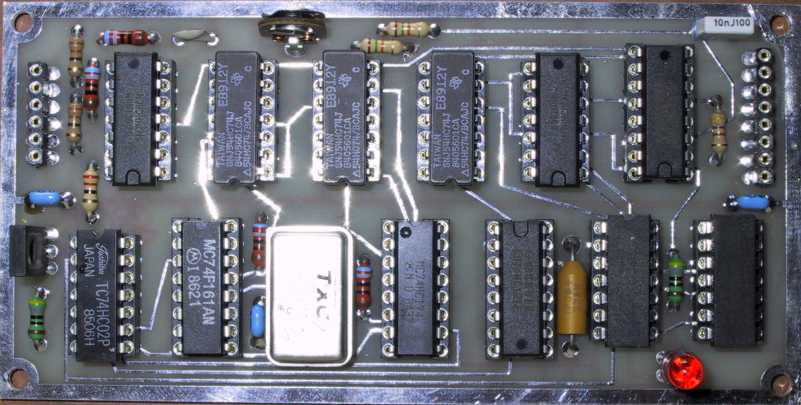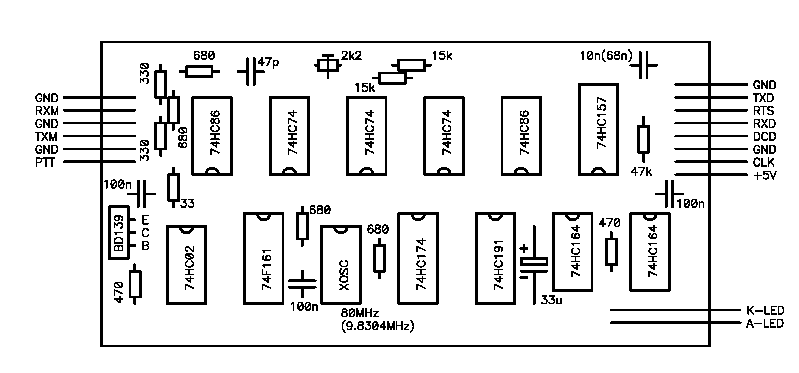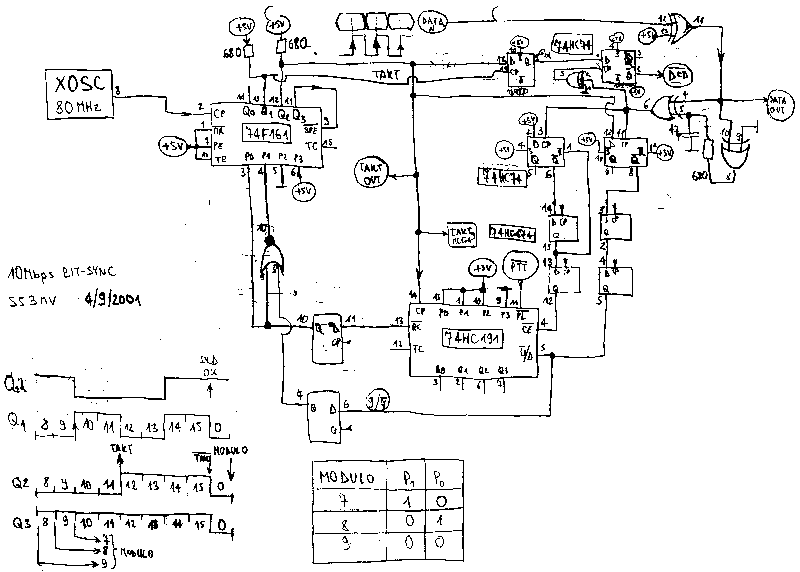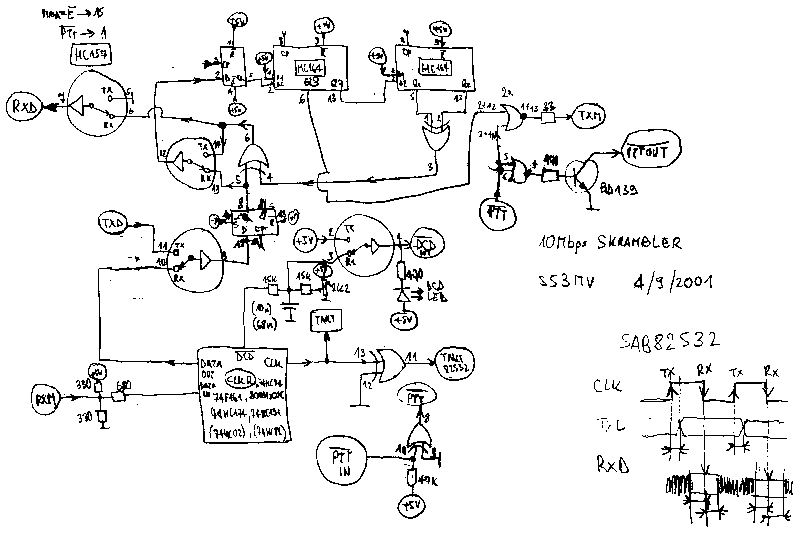 PCB layout

|

PCB component layer

|

PCB solder layer

$month_en=array("Jan","Feb","Mar","Apr","May","Jun","Jul","Aug","Sep","Oct","Nov","Dec"); $month_it=array("gennaio","febbraio","marzo","aprile","maggio","giugno","luglio","agosto","settembre","ottobre","novembre","dicembre"); function whichlang() { global $lang,$HTTP_ACCEPT_LANGUAGE; $av_lang=array("en","it"); if (isset($lang) && in_array($lang,$av_lang)) return; /* which language?? */ $lang="en"; if (isset($HTTP_ACCEPT_LANGUAGE)) { $languages=explode(",",$HTTP_ACCEPT_LANGUAGE); for ($i=0;$iError opening counter file!
\n"); exit -1; } $filename="/home/www/logs/$counterfile"; if (!file_exists($filename)) { $counter=0; $fd=fopen($filename,"w+"); } else { $fd=fopen($filename,"r+"); $buffer=fread($fd,8); sscanf($buffer,"%d",$counter); } $counter++; if (isset($REMOTE_ADDR) && $REMOTE_ADDR!='217.168.237.106') { fseek($fd,0,SEEK_SET); $buffer=sprintf("%08d",$counter); fwrite($fd,$buffer,8); } fclose($fd); $cyear=0; if (strlen($counterdate)==8 || is_long($counterdate)) { $cyear=intval(substr($counterdate,0,4)); $cmonth=intval(substr($counterdate,4,2)); $cday=intval(substr($counterdate,6,2)); if ($cmonth<1 || $cmonth>12 || $cday<1 || $cday>31) $cyear=0; //error } whichlang(); /* write results in the specified language */ if ($lang=="en") { print("

This page was accessed $counter times"); if ($cyear>0) printf(" since %s %d, %d", $month_en[$cmonth-1], $cday,$cyear); printf("
\nLast update on %s


\n",date("r",filemtime($SCRIPT_FILENAME))); return; } else if ($lang=="it") { print("

Pagina visitata $counter volte"); if ($cyear) printf(" dal %d %s %d",$cday,$month_it[$cmonth-1],$cyear); print("
\nUltimo aggiornamento il ".date("d/m/Y",filemtime($SCRIPT_FILENAME))." alle ore ".date("H:i:s",filemtime($SCRIPT_FILENAME))."


\n"); return; } } function addirc($channel) { global $lang; whichlang(); print('

'); print('

'); } ?>